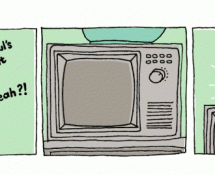 Damien Weighill
Stunch.com

Showcasing talented artists and illustrators for your pleasure...enjoy

More »

Stunch was born from my passion and appreciation of art. All the artists featured on this site were picked for one reason: they all create amazing and unique art worthy of showcasing. I'd like to thank all the talented individuals who allowed me to display their work, and if you guys enjoy looking as much as I do, please go visit their portfolio's and support them.

Recent Posts

Categories

Archives

Recent Comments

follow

Friends of Stunch

GadgetViper

is a site born out of a passion for cool gadgets and technology. Organically fed on a zealous enthusiasm for Tech.